Clay 
Game Modes
Survival and Creative
Type of Block
Raw Materials
Tool Used
Luminosity
No
Transparency
No
Renewable
No
Stackable
Yes
Flammable
No
Description
Clay is a raw material that can be obtained from Clay Block , that's very rare in Survival Mode.
You can get Clay Block with any tool, but Shovel is the fastest!
Clay is used to craft Clay Block and Bricks .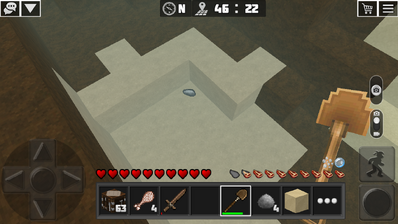 As a Crafting Ingredient
When you mine Clay Block , it drops 4 Clay balls that you can use to craft 1 Clay Block.
4 Clay  → 1 Clay Block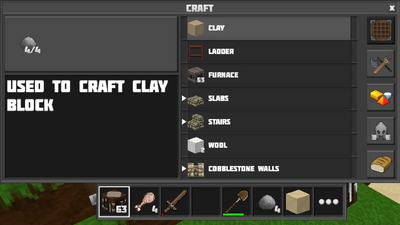 Smelting
4 Clay & Fuel→ 1 Brick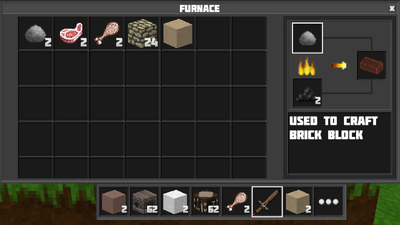 Updates History
Version
Updates History
v3.0

- Now you can mine Clay Block to obtain Clay balls, then you can use Clay balls to craft Clay Block in the Workbench.

- You can smelt Clay balls in the Furnace to obtain Bricks.