Grass

Grass, Fern

Game Modes
Survival and Creative
Type of Block
Natural Block
Tool used

 Shears

Any tool to get Seeds

Luminosity
No
Transparency
Yes
Renewable
Yes
Stackable
Yes
Flammable
Yes
Drops

 Itself

Seeds

Beetroot Seeds
Description
Grass is a naturally randomly placed plant that randomly spawns on the Dirt with Grass blocks.
There are two types of grass: Grass and Fern. Different types of grass can be obtained on different templates (biomes).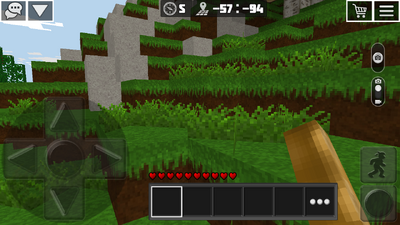 Obtaining
When you shear Grass or Fern with shears, you will get Grass or Fern block itself.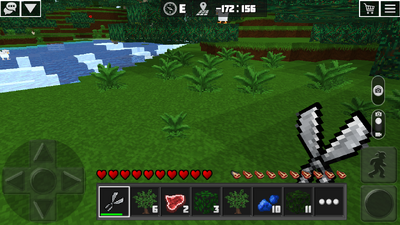 Usage
Destroyed grass with any tool except Shears have a chance with 12,5% to drop Seeds (80%) or Beetroot Seeds (20%). Use seeds in farming.
Water will destroy any grass in its way and drop seeds.
Updates History
Version
Updates History
v3.2
- Now you can obtain Beetoot Seeds when you remove Grass 
v3.1

- Now you can get Seeds from Grass and Fern

- Now you can shear grass and fern to obtain the block itself

v3.0

- Added Grass, and Fern